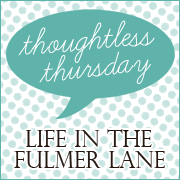 So the my friend, Al, who I just went to NYC with has two german Shepperds, I love these dogs and would love to have one of my own. Her dogs have been fighting and trying to kill each other, literally, several times over the past two weeks, so when we came home Monday from NYC, I took her girl dog, Dutches, home with me.
I think German Shepperd are the BEST dogs!!! And I always wanted one, but while I was leaving in my parents house, that wasn't going to work. This is still Ali's dog and she can take her back anytime she wants....I don't want her too and I will miss her as I've become fond of her fast, but I do think, when that day happens... I will be buying a German Shepperd puppy; just not sure yet if I'll end up with a boy or girl.
NYC was a blast this weekend and I am so happy for the time away from this city, but I love coming home too. Good and bad, Memphis is my home and I love it here!!!
Here are a few more pics from our trip to The Big Apple:
Let's just say he wasn't as excited
about the picture as us girls lol
We had a blast and I couldn't have wanted to go with anyone else more than her. She's my girl and been there through thick and then. Love you Al!!!