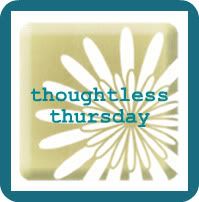 Okay, so I have said this before, but I am a total fan of Ali Fedotowsky, she may even have me believin' that happy endings do happen and not to give up!!! Okay, so I really like her style, but she just seems to have mess hair a lot or maybe that was just on the show, either way, I really like her and think she seems pretty down to earth.

Also, I absolutely LOVE Big Brother and I've watched it pretty much since the beginning, but the last 3 yrs I don't MISS ANY episodes. Is that pathetic or should I not admit that? hehe : ) I never liked Rachel and found Brendon and Rachel's connection rather odd, but who am I to judge. I just loved how she came in the house last night, "I'm back bitches"....... she didn't even care that that was rude, vulgar, or even how she looked to everyone watching at home. I feel bad for her family, how embarrassing to have to watch your relative act like that on national t.v. I don't know maybe I'm being too judgmental?
Any thoughts? To participate visit Katie
here
and share your thoughts.